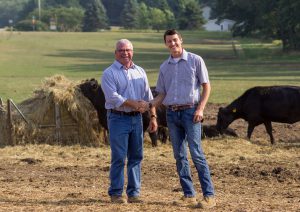 Patrick Outman was born and raised in Six Lakes, MI and graduated from Lakeview High School in 2010. He wrestled, played football and golf and is a proud Wildcat. Pat majored in Business Administration and Legal Studies before graduating with honors from Ferris State University.
He worked in the construction trade, specifically residential home and agricultural construction, while pursuing his degree. His family owns and operates a multi-generation excavating business that has continued to serve the community for over half a century. 
Pat believes in the community and is active with various local organizations. He serves as a member on the board of directors for Montcalm County Farm Bureau and as a hunter and shooting sports enthusiast, Pat is a proud NRA member. Since a very young age Pat has been very active in Republican politics. He formerly served as the Montcalm County chair of the John James U.S. Senate Campaign and chairman of the Montcalm County Republican Party. He believes in building the grassroots of the Republican Party and has helped lead those efforts at a local level.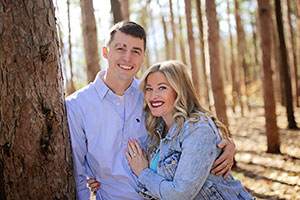 He continues to live in Six Lakes on the family farm with his wife, Autumn and son, Miles, where he can be near his family, friends, and the community he will always call home. Pat enjoys hunting and fishing and attends Lakeview Baptist Church.